Delta Cygni Labs and the Origin of POINTR
Uniting the power of human and machine, society and technology, for efficient, safe and responsible development of humanity on Earth and in space
The development of the remote collaboration concept of POINTR and the foundations of the reliable and secure telecommunication protocol XRTC started in 2008. VTT Technical Research Centre of Finland, Thales Alenia Space Italy (TAS-I), and the European Space Agency (ESA) played an important role in supporting the creation and commercialization of this technology. The principal investigators – Dr. Boris Krassi and Sauli Kiviranta founded Delta Cygni Labs as a VTT spin-off in June 2013.
POINTR collaboration software was inspired by the original product space exploration projects, based that revolutionary telecommunication technology, became available for the applications here on Earth. Since the foundation, the company was grown by combining private and public investment: the core R&D in Finland, sales and marketing team, IPR protection, subsidiary in Germany, and branch partner offices in LATAM, USA, and Japan with 40 professionals around the globe.
Today Delta Cygni Labs is a deep tech enterprise working towards the same goal: a world where knowledge is shared without limits, powered by a technology that does not substitute humans but empowers them to solve problems anywhere, anytime, together.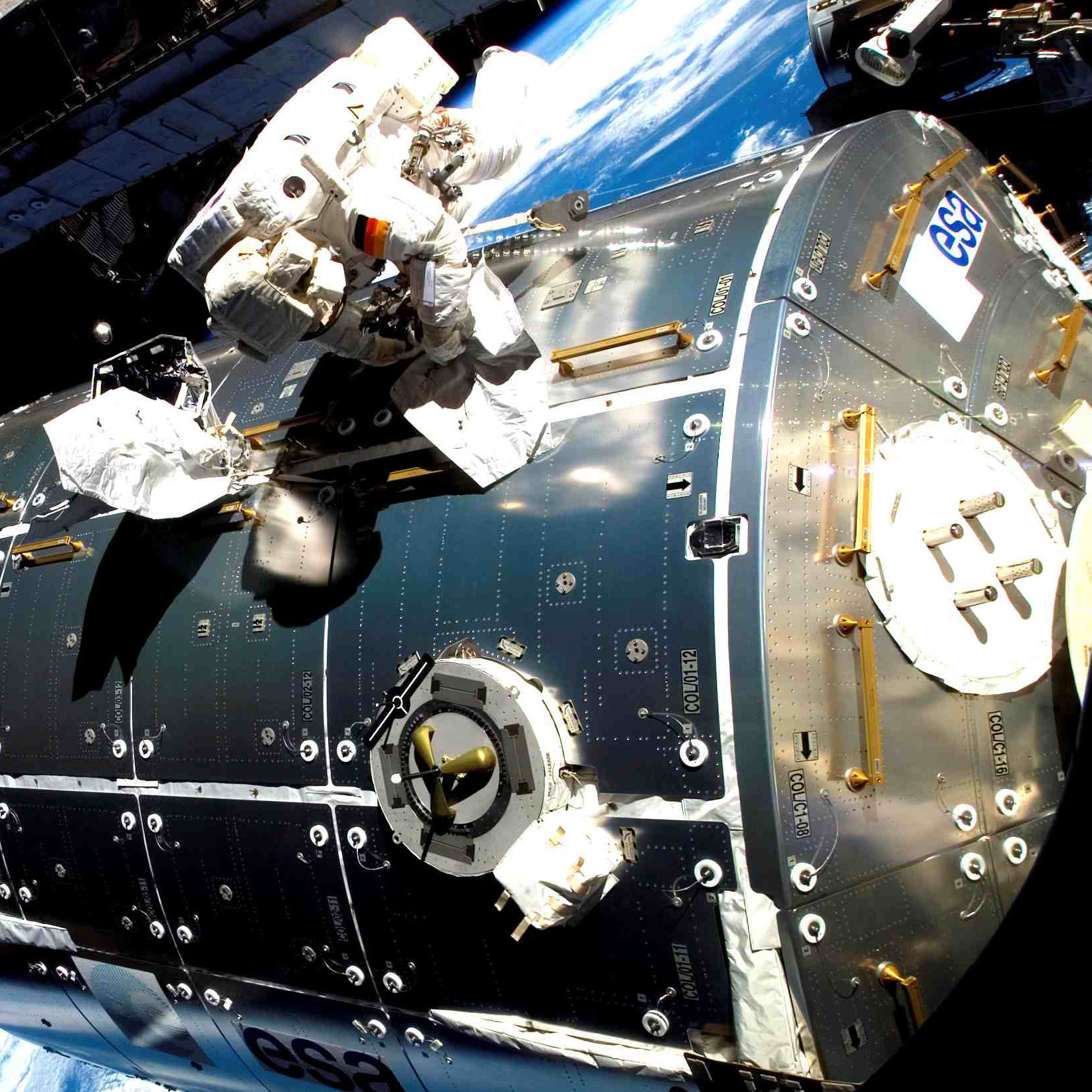 Extravehicular activity to maintain the European module "Columbus" of the International Space Station – the origin of the POINTR concept